About Us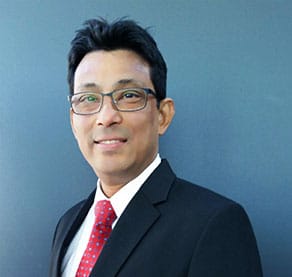 James Gordon Coelho BA LLB (ANU)
Principal Solicitor
Admitted in 1990 to the Supreme Court of New South Wales and the High Court of Australia, James Coelho commenced practice in the Sydney CBD.
Mr. Coelho moved his legal practice to Epping in 2006.
Areas of Practice:
Estate Planning, Wills and Probate. Sale and Purchase of Business. Conveyancing. Commercial Agreements or Disputes. Family Law Matters.
Investor Migration, Business Migration and Work Visas. Administrative Appeals Tribunal (AAT) and Federal Court Appeals on behalf of immigration clients. Legal Practitioner Number: LPN 5511726 (formerly MARN 9795391).